When it comes to low maintenance landscaping ideas, the phrase "less is more" is a perfect description.
Looking for brilliant landscaping ideas for your front or backyard? The following ideas are golden!
Gardening is all about making smart choices for your unique home style. Dig in!
Reduce, reuse and recycle
This is about utilizing what you already have. Existing structures and landscape styles on your property can be modified to be simpler and easier to care for. For example, an acre of land could be redesigned in thirds to include a lawn. A large bed can be filled with shrubs and a natural low-maintenance ground cover such as stones or gravel.
You can also cut down on mowing and eliminate curves by using bricks and stones to create straight lines and right angles. (talk about improvising!) The key is to make use of what you already have and save costs in the process.
Take care of your beds
Beds, especially those filled with natural groundcover require work and weeding. Examples are pine, straw, or mulch. Consider replacing the groundcover with stones or gravel when possible, and eliminating plants that spread quickly or require constant pruning or trimming, We don't want to do too much work!
Clear your pathways
Your front or backyard can appear messy and unkempt if the pathways are overgrown. It's literally a sin in the laws of gardening to have unkempt pathways.
To avoid weeds and unwanted grass between steps or on the pathways, you can replace stepping stones with concrete squares or flagstone laid in concrete. Laying a border on either side of a natural path and filling it with gravel is also an easy way to create definition and clean lines.
Find your style
Landscape designs can become unmanageable when 'legacy growth' is allowed to continue unchecked.
We'll break it down. Plants that have been on your property for years and have not been trimmed or bordered can create a messy look.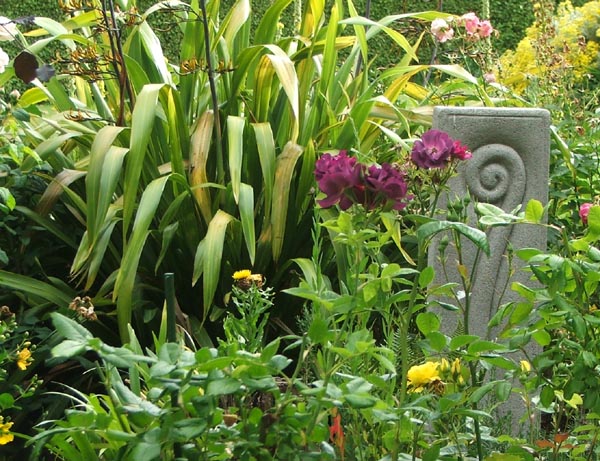 If your home is traditional, consider creating more structure in your yard with symmetrical plantings of low-maintenance plants. For contemporary and modern styles, more minimalistic designs can be suitable. You can introduce concrete, wood and metal elements to create lines.
Consider the big picture
More outdoor space means more chances to entertain and throw that barbeque party you've been dreaming about. It also means less work for you.
With outdoor spaces, you have fewer grassy areas to care for, and you 'extend' your home. A stone patio with a grilling area, dining table, and separate fire pit area can be part of your outdoor space. Similarly, a deck is an equally low-maintenance option and can be part of your outdoor space.
Set up a strong foundation
When landscaping, it is important for you to establish a solid base for stone surfaces to avoid fix-ups later. If you are planning a stone patio, lay a six- to eight-inch layer of compacted pea stones first. This will prevent weeds and keep your patio level. Establishing a solid base for stone surfaces ensures that there is no need for fix-ups in the future. Having a good base also means that you won't have to be weeding things, pulling up stones, and re-leveling them.
Go for mulch
Mulch is one of the unsung heroes of landscaping. It's highly portable, malleable and, for certain types of mulch, you can even make your own. Around your outdoor living space, consider adding beds of mulch instead of grass.
Not sure how to get your hands on one?  Send a mail to info@omargardens.com and we'll set you up!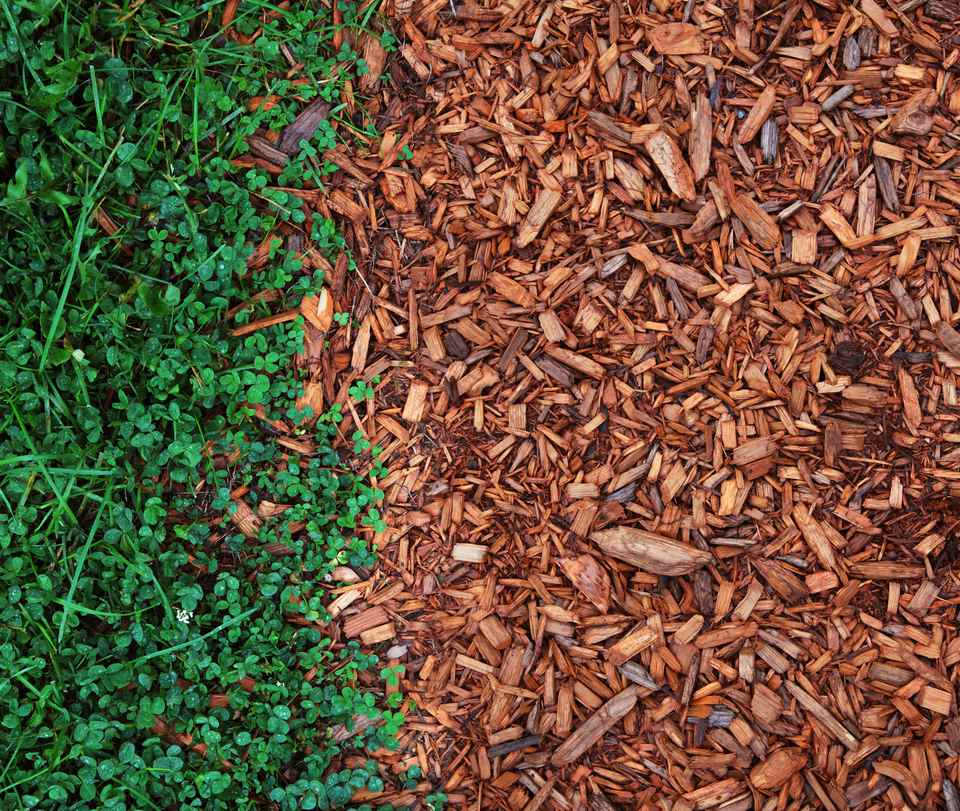 Mulch is one of the best investments you can have in your yard because it breaks down, fertilizes your plants, and also suppresses weeds, making your yard care easier. It is also low-maintenance because you don't have to mow it or water it. And it is inexpensive and provides a pleasant aroma for your yard.
Done right, a strip of mulch can provide a nice, clean look in front of your home.
Plant sweet-smelling things like Lavender
For a relaxing aroma and burst of color, plant sweet-smelling flowers like lavender. Lavender is an annual plant and it does not require much watering. You can water it once or twice a week if you live in a climate with irregular rain. The lavender scent is also bug repellant.
Talk about a three for one!
Use ground covers as an alternative to grass
Ground covers are fuss-free plants that can be used as alternatives to lawn grass, especially in shady spots, or places where grass refuses to grow. In lawn areas that grass finds hard to grow in, ground covers can grow easily. This makes it a viable alternative for grass. Excellent low maintenance ground covers that can thrive in sunny or shady areas are wedelia, purple setrecea also known as purple finger, althenatra (wandering Jew), which has different Colours and interesting varieties.
Drought-Tolerant Perennials
Plants that require a lot of water will be one of your biggest challenges if you are trying to reduce the amount of care your landscaping needs. Therefore, do not try to grow plants that will require a lot of water in areas of your yard with full, constant exposure to the sun. Instead, you can opt for drought-tolerant perennials.
Conclusion
The less work you do in your yard means you have more time to enjoy it.
Your yard should be a place to relax, unwind, recharge after a long day, or at weekends and of course throw parties! To make this possible, however, you have to put in the initial work and make smart choices. We hope that with this article, you can reduce your landscaping responsibilities and have more time to relax and  enjoy your yard.