You love gardening but you don't have the land space?
We think a lovely garden is still attainable, only this time your balcony has to do the job.
Don't have a big balcony? Still not a problem. Actually, it's kind of an advantage since that means you have lesser work on your hands.
No soil means no weeds and thankfully fewer pests.
While you think of having a garden in your balcony or patio, there are a few things you have to put in consideration. These things will serve as a determining factor for the types of plants that are suitable for you. Find out if your balcony is;
Once you've discovered what your patio or balcony looks like you can begin to determine the best types of plants more suitable for you.
Here are a few tips to get you started;
1. One of the major issues with having plants in pots or boxes is watering. Watering can take up a lot of your time. Therefore, before you go into planting in planters, ask yourself how you intend to get water to the plants and think about where the water will go afterwards. Therefore, don't put out more plants than you will be readily thrilled to water.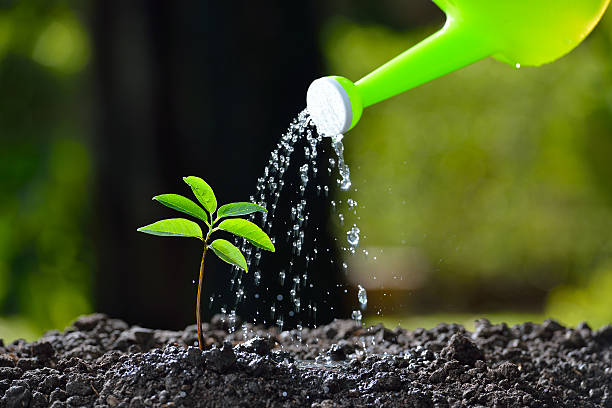 2. Learn to work with the earlier mentioned conditions. If your balcony is on the sunny side, you might probably need to bring in shade, if it happens to be windy, find ways to create a windbreaker.
3. Have safety in mind at all times. Check to make sure things won't be falling off where you left them. Make sure your drainage is good and it's not putting too much weight on your balcony. To be entirely sure, you could ask for professional help.
4. Make use of the verticals on your balcony. Don't just be monotonous by using only the floors. The walls are vital for growing and decorating spaces. Think of placing ornaments on them, you could also try your hands on hanging a few of your potted plants. You could try jade or the easy to care for Begonia.
5. Finally, if you must plant in your garden or on your patio, don't be too lazy to show some regular love. Nothing is as sad as the sight of a love-starved garden. For just 10 minutes a week, you will be making a whole lot of difference for your beloved balcony or patio garden
Now, let's get into some wonderful ideal plants for your balcony or patio garden
Queen of the Night
This pretty plant is known by several names, such as the Princess of the Night or the Queen of the night, this Cereus cactus is a species of cactus. The sweetest thing about this plant is that its flowers which only bloom at night has a beautiful scent and makes it ideal for sitting or entertaining on the balcony at night.
Queen of the Philippines
This beautiful flower is also known as the Waling-Waling. It has become the official flower of the Philippines. Studies have shown that when raised at high altitude, the plant bears flowers really early. It predominantly has two forms: pink and white.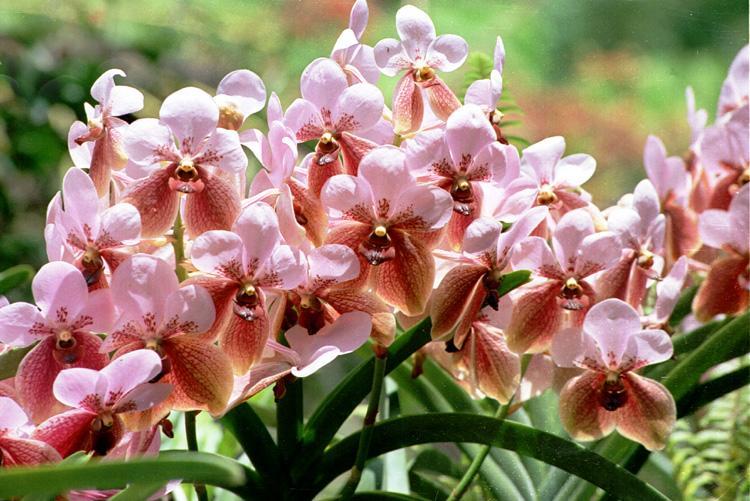 Lemongrass
It doesn't hurt to have a go-to plant for medicinal purposes in your balcony, does it? Lemongrass is a genius Asian, African and Australian plant. It is, of course, a grass. Asides from the lemon-like scent they produce, you can also use them as medicinal herbs and for other culinary purposes.
 Dwarf Mediterranean Fan Palm
The European fan palm is a tough and quite an undemanding species. This makes it easy to grow in your balcony or your patio garden. For their appearance, the fronds spread in a circle to approximately 300 degrees and grow in an upward fashion. This ultimately gives them their popular fan reputation.
Plumbago
If you are in need of filling up space fast, Plumbago right here is your best bet. The gorgeous periwinkle bloom grows quickly and is amazingly drought and heat tolerant! It is, however, poisonous and might not be a great choice for you if you have toddlers who like to stick everything around in their mouth.
Cordyline
The genus Cordyline is comprised of 15 species of peculiar evergreen shrubs and tree-like woody perennials from Southeast Asia and the Pacific. The cabbage palms are especially good as houseplants. They do well in a well-drained soil in full sun or in a partial shade
 Jasmine
Bring in some tropical scene and scent to your outdoor space by growing Jasmine. The scent has the power to magically transport you to somewhere far, far away. Depends on your imagination though.
Bamboo
Yes! Bamboo. You can create a cool Zen-like patio with bamboo. The good part is you can decide to keep it small or let it grow if you want some privacy.
 Sunflowers
There is just something summery and radiant about Sunflowers. They look great in boxes or clay pots and will make your patio alive and brilliant.
Ferns
If you have a shady balcony or you like to grow foliage plants, thick ferns. Most of them are suitable to grow in containers.
Hostas
Hostas are undemanding perennials; they are particularly great for shade gardens. These plants often referred to as the plantain lily is reliable and very easy to grow. It lives so long that it has the potential to outlive the gardener!
Bougainvillaea
Because of its papery and thin texture, they are sometimes called "paper flower". They are amongst the most gorgeous and versatile, easy to grow blooming plants. They bloom in different shades of pink and purple.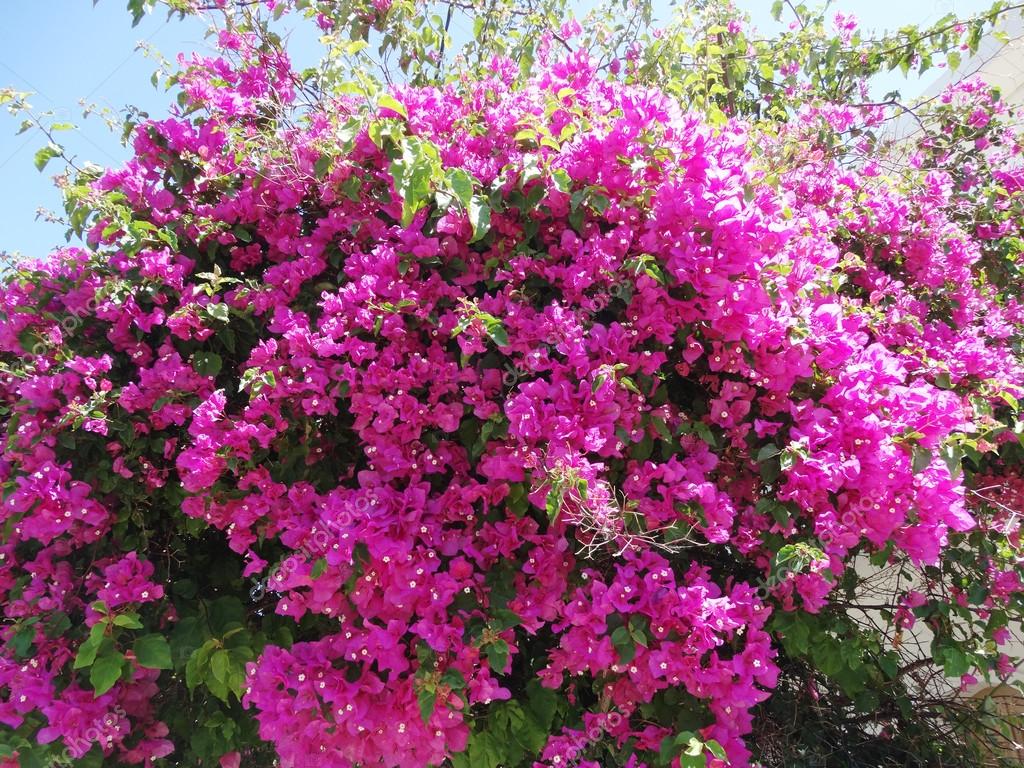 Hydrangea
It creates a beautiful spherical inflorescence variable in colour depending on the PH level of the growing medium. Hydrangea like you might have guessed like frequent and abundant watering.
Herbs
Herbs thrive on sunlight. Therefore there really is no better place to grow them like in your patio. Oregano, mint, Rosemary… they all help create your own little mini-garden of your favourite flavours. Yummy!
Sweet Bay Leaf Tree
A sweet bay leaf tree has the ability to grow to a good size tree therefore if you are thinking to box or pot yours, you might want to be vast in training and sharing. Good news, the leaves are the same ones used in soups and stews, so it's handy to have around the grill or kitchen.
Before you hurry off to plan for your balcony or patio garden, here are a few tips on what not to do;
Don't do the random planting. Regular patterns of tall and short will feel and look better than scattering different sizes all around. Best way to do this is to go for taller plants at the corners and shorter ones along the front of your balcony. This will give a feel of structure and balance and that is what you should aim for.
No matter how small your balcony is, don't think using small pots and small plants are the right things to do. Big, bold and structural planting will definitely look better than an over-filled arrangement.
When creating a large, combined container display for your patio, be sure to choose combinations of flowers and plants that thrive in similar conditions. This way you can be sure that your choices will always look best.
When selecting plants for your container garden, be sure to read the tags carefully to amass a collection of plants with similar care requirements. Sort of makes the job easier.
Finally, you shouldn't get sad if you are strapped for space and want to get into gardening.
It is really possible to create an attractive garden in the tiniest spots by choosing the right plants and making the most of the available surface. It's no different if you're working with a balcony, or a patio.
Keep in mind that the more sheltered your balcony, the wider selection of plants you can grow. From bulbs, to perennials, bamboos and well behaved climbers. You can have yourself a beautiful garden.
For you patio, take advantage of your vertical space, that's the best advice you can cram. You should also think more of small trees, shrubs and so on when you want to beautify your patio.